To save an image from the Web:
1) Position your cursor over the image and right-click. A pop-up menu appears.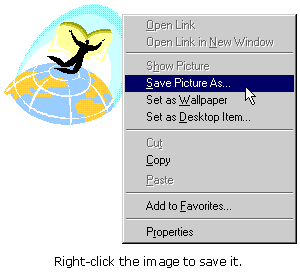 2) Select Save Picture As from the pop-up menu. The Save Picture dialog box appears

3) Give the image a name and find a directory on your computer to store it in.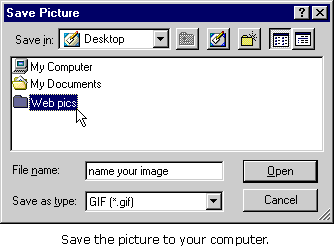 4) Click the Save button in the Save Picture dialog box.
TIP: You can save a Web image to use as your desk-top wallpaper. Just right-click the image, then choose Set as wallpaper from the pop-up menu. Then check out your desk-top!