Creating a slide from scratch
In the next step you will create a Title Slide for your presentation using the Blank Presentation option. You will be working in Slide View.
1. Open the PowerPoint program. Powerpoint automatically opens a new presentation. A new title slide will appear for you to work with.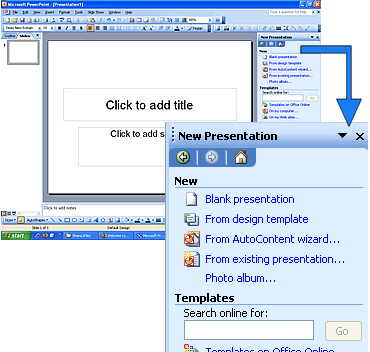 2. Alternatively, let's say you are already working in Powerpoint and want to create a new presentation. In the Open window, click "Create a new presentation" link.

3. The New window will appear. Click Blank Presentation, and the Slide Layout window appears. It allows you to apply a slide layout.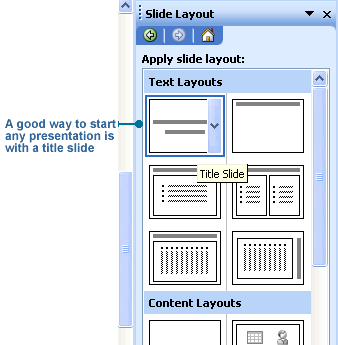 4. The Title Slide layout will automatically appear, ready for you to work with.
Note: If you are already working in PowerPoint and want to create a new blank presentation, you can also click the New button

on the Standard Toolbar or follow these steps:
1. Click the File menu, then Click New.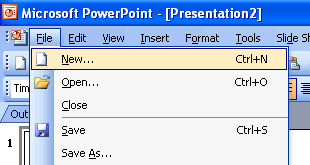 2. In the New Presentation window, click Blank presentation, and then click OK. The Title slide will automatically appear.