Changing your font

1. Click the text box to select it.

2. Place the pointer on the box's border, and click again. The insertion point disappears, indicating that the entire text box is selected.

3. Click the Format menu, then click Font. The Font dialog box appears.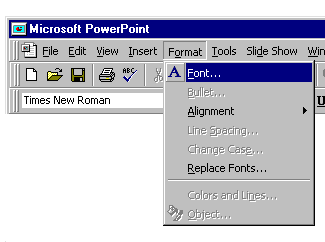 4. In the Font style list, click Bold; in the Size list, click 36; and in the Color list, click green.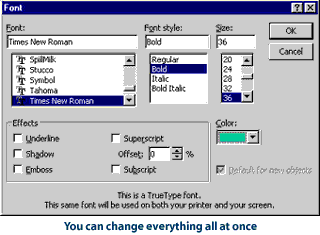 5. Click OK to close the font dialog box.
All the text in your text box is now green, bolded, and a font size of 36.