| | |
| --- | --- |
| | For the Week of April 9, 1996 |
---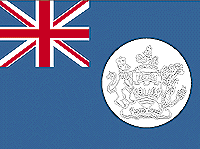 Hong Kong: Thousands rush to get British passports
The Associated Press
&copy Infomart Online
Facing their last chance to apply for British passports, about 16,000 people lined up outside the immigration office Saturday anxious to get British documents before Hong Kong reverts to Chinese control.
Britain's 155-year government of Hong Kong doesn't expire until June 30, 1997. But anticipating a rush, the British government set a deadline of midnight tonight for Hong Kong residents to get travel papers.
Immigration officials called in extra workers to accommodate the crowd and planned to keep the office open late Saturday and today.
Police reported fighting among people trying to jump ahead in line; one person was taken to hospital with head injuries. Many have been sleeping on the sidewalk outside, forcing immigration officials to open a nearby sports stadium to accommodate the applicants.
About half of Hong Kong's six million people already have British citizenship. Another two million residents who were not born in Hong Kong -- mainly Chinese immigrants -- are eligible for the British colonial passports. In March alone, more than 100,000 people have applied for the documents.
While the colonial passports will not enable the bearers to live in Britain, they likely will allow greater access to other countries than special Chinese passports to be issued to Hong Kong residents after the 1997 takeover.
So far, only Britain has said it will allow visa-free entry for travellers holding the 1997 Chinese passports. The Hong Kong British passport, on the other hand, grants the holder visa-free entry to about 80 countries.
---